Go for The Original Cacao Has More Health Benefits than conventional Chocolate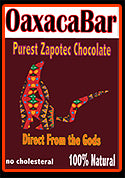 A great article from Cacao news.  Although chocolate is derived from the Cacao bean the latter offers a plethora of healthy perks and benefits.  Improving mood and enhancing brain function name just two.  We actually have come to appreciate what it does to prevent aging and fighting stress.
Port Wahakaa imports it's own brand of delicious all roasted 100% cacao chocolate bars in very limited quantities.  They are nothing like American or European chocolate that is why we think you'll be delightfully surprised!